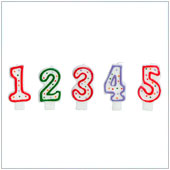 When it comes to document production, Microsoft Office is the go-to program for a vast majority of companies. While Office is great, it can be difficult for companies and users to collaborate. That's where SharePoint comes in. Think of it as a mesh that brings all documents together into one central location. Do you use SharePoint in your business?
SharePoint is a great way for companies to enhance Microsoft Office 365's capabilities. It has many benefits that small to medium business owners can take advantage of. Here's five of the best.
1. Office Web Apps
SharePoint can be linked with Office Web Apps (the browser based version of Office), which will give your employees access to their documents anywhere they have access to a Web browser with an Internet connection.
2. Easier sharing of documents
When working with different Office programs, some files can become so large that they can't be shared over email, or take too long to upload and send. SharePoint provides users with a central location they can save their documents to. This makes it easier for parties to access and share information. Tools like PowerPivot, for example, make it possible to share massive spreadsheets.
3. A collaborative environment
When you have multiple employees working on the same document, keeping updated can be tough as each user will likely have different versions saved on their computer. This makes updating a hassle. It's even harder when users are located in different locations and rely on email or teleconferencing to work together.
With SharePoint's central file system, users view the same document. If changes are made by one person they will immediately show on the document. This coherence promotes and makes collaboration more effective, while also making it easier for managers to collate, view and make changes to ensure all users are on the same page - quite literally!
4. Simplified way to find documents
SharePoint supports many different file types beyond the ones used by Office. For example, there are media plugins that allow videos stored in the library to be streamed from anywhere in SharePoint. This central library, if used by all employees to store necessary files, is easily searchable and employees will be better able to quickly find the information they need. No more having to ask Jim from HR about where to find tax forms, just search on SharePoint.
SharePoint's server based software also makes it easier for businesses to combine different systems into one central system where information is accessible.
5. It's manageable
SharePoint also provides tools that make it easier for content managers, team leads, etc. to coordinate documents and user activity. This program has been designed with administration, deployment and use in mind, giving companies a convenient way to stay on top of all the information they generate. If you have employees leave the company, the information and documents they worked on are already on SharePoint, so you don't have to worry about not being able to find files on hard drives.
SharePoint brings a lot of functionality to Office 365 users and can be the key to not only efficient document creation but management as well. If you would like to learn more about how you can extend your business capabilities with Office 365 and SharePoint, please call us.
Published with permission from TechAdvisory.org.
Source.